Originally post on — JULIANA DÍAZ- TEACHER AND RESEARCHER
Writing is a process that requires time and guidance. For this reason, this process has always been a struggle for my students. They came up with texts that did not have a well-organized structure and grounded ideas. I believed that they can do better with some guidance and extra work for them, but in-class time is used for different skills such as listening and reading; therefore, writing is a relegated skill.  
In an intermediate English level from a private university, students are asked to write a coherent and organized essay comparing and contrasting a current topic mostly related to technology, housing, hystory's mysteries, types of money transactions and professions.  So, as a teacher, a constant question I asked myself was how my students could write this type of essay using proper grammar, connectors and a sound rhetorical structure. 
A dear friend and colleague, Carolina R. Buitrago, told me that this dreamed writing lesson that I had is possible by flipping it.  I started doing some research on this topic and reading case studies where teachers had the same time management struggle.  Therefore, bearing in mind my students' exit profile and my objectives in terms of writing, I started to flip the writing process hand by hand with Carolina. 
I changed my mindset in terms of providing my students input in regards to this skill since I always wanted to have "control" of my classes, but at the same time my teaching talking time was affecting my students' motivation to write.  At the end of the session, my students were trying to figure out and understand the rhetorical structure of an essay, but they did not have enough time to write.  There was not time to reflect on it. 
Flipping the writing component changed my classes positively, as a result, in-class time was beneficial for my students' writing process and they could master content (Bergmann & Sams, 2012)
Here are some tips  I took into account to flip my writing classes:
Writing workshops and videos: The super stars
I did not want to reinvent the wheel; therefore, I used my writing workshops to explain the rhetorical structure this essay, the use of connectors and linkers.  Those workshops contained step-by-step activities that guided students throughout the writing process; so I took into advantage of what I have designed and made them better by flipping them. 
In particular, I started improving them by giving emphasis on instruction delivery and dividing them into mini workshops that described several steps/activities taking into account the structure of each paragraph. With Carolina's help, I included curated and created videos in some workshops to guide students to identify the rhetorical structure of the paragraphs. As mentioned before, each student has a purpose and I could use in-class time to write each paragraph.
Curated videos were taken from Youtube.com and were used to introduce the purpose of a compare and contrast essay (See Fig 1).  While curated videos were designed with two simple tools: Power Point Presentations and Screencast-o-matic to explain paragraphs characteristics. The videos had real examples from a least two paragraphs which encouraged students reflect upon the characteristics of each one of them. The students loved recorded lectures and they used the entire class time to ask questions about the structure and use of connectors.
Fig 1. Writing workshop part 1. Curated video to fill in a chart.
Moreover, during this independent work process, students had to take notes and use color-coding strategy to classify topic sentences, supporting sentences, closing sentences, linkers and connectors. Flipping this component provides students and teachers a new mindset of the classroom since learners are putting their attention towards their learning (Bergmann & Sams, 2012).  According the authors' suggestions, teachers must start the class spending few minutes discussing about the video or input provided in their independent work. Hence, the role of the teacher is to solve their doubts about the information presented in the video.
Finally, when there was not a recorded video, students had to carry out independent work activities from the workshop solely for the purpose of researching on the features or aims of a paragraph. This is another and simple strategy we, the teachers, can apply; so we need to be opened to play with several ways to introduce input. Videos are a resource that are helpful for specific purposes, but they are not a straitjacket to use them in each lesson.
Writing process and Peer-assessment
In-class time has the purpose of mastering a specific writing objective. I also could focus more on the students who had specific questions about the how to structure a paragraph.  For that reason, additional instruction sometimes is needed in order to accomplish the objective. According to Bergmann and Sams (2014) a flipped learning pedagogical approach transforms the traditional classroom space into a more dynamic and interactive one where the teacher guides learners to apply concepts they learned independently.  Here is where the writing process is fed by this approach.  Students have time to write each paragraph from the essay throughout several classes of the semester guided by the teacher and peers.
Writing not only requires time, but also needs a guided process.  According to Hedge (2005), students need time to write and it requires a procedure guidaded by the teacher.  First, the students started devoting out-of-class time doing some research on a topic they chose (here is where differentiation takes place) and they were ready to brainstorm their ideas looking for useful vocabulary and connectors they would like to use at the moment of writing.  
This was a step-by-step process, since the students wrote maximum two paragraphs in class when writing time had a slot in the planner. Second, they outlined their ideas following the structure they learned independently (See Fig. 2). Flipped Learning approach reinforces students' writing process and autonomy (FLN, 2014) since they are prepared to use gained knowledge and master it while writing a topic they liked.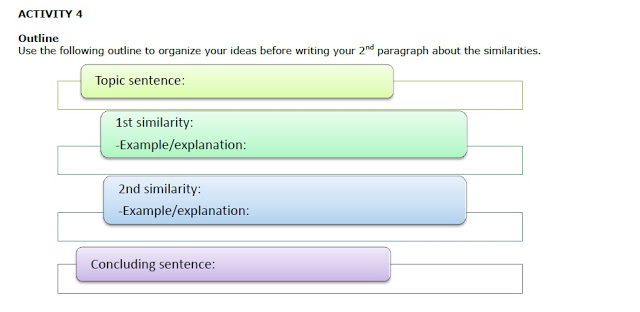 Fig. 2.  Second paragraph outline format.
In addition, peers' role is significantly relevant because it boosts learners' learning and participation in the course.  In the third phase of writing, students wrote the draft of each paragraph or couple of paragraphs and later exchange them with a peer.  The purpose of it was to reflect on their own writing process by means of a checklist.  They had to read the paragraph(s) and assess grammar use, inclusion of connectors, rhetorical structure requirements, punctuation, capitalization and coherence.  
Students were reluctant to assess their partners since they are used to be evaluated by the teacher.  However, scaffolding took place when the teacher trained them on useful peer-feedback by means of a checklist.  In this activity, the teacher let and encouraged students to make the necessary comments about their peer's performance.  This collaborative work generates reflection on their own writing outcome because they are reading a partner's work so they can improve their own based on what they just read and what their partner evaluated (Hedge, 2005).   
Teaching writing has become a passion for me.  I want to help my students throughout the process and flipped learning approach has given me the tools to do so.  My students are confident when writing and their grades have been improved.  They understand the purpose of writing a simple paragraph and they know the importance of brainstorming and outlining their ideas.  My teacher role has changed too, I have a different mindset on what is worth in a writing class and I am there to guide them.
References:
Bergmann, J and Sams, A. (2012). Flip your Classroom.  Reach Every Student in Every Class Every day.  International Society for Technology in Education.
Bergmann, J and Sams, A. (2014).  Flipped Learning:Gateway to Student Engagement. International Society for Technology in Education.
Flipped Learning Network. (2014). Definition of flipped learning. Retrieved from https://flippedlearning.org/definition-of-flipped-learning/
Hedge,T. (2005) Writing. Oxford: Oxford University Press.