The FREE-to-Attend virtual conference is back again this year with pre-conference presentations, big keynotes, and tons of live discussion with the presenters!
#FlipTech2021 July 13th-15th
This is a fully-online event July 13th-15th in which presenters from all over the world will release digital pre-presentations to be viewed by participants starting July 9th. Then, on July 13th-15th, there will be scheduled video conferences in which attendees can discuss, question, and interact with the presenter.  The goal of this FREE event is to simply encourage dialogue around "Looking Forward" into what teaching and learning in the post-Covid classroom looks like.   
The conference will launch
July 9th

for attendees to access presentations and pre-work on Edmodo!

This year we will be using Edmodo as our conference framework, but you will need a free Edmodo account to get access to all of the presentations (to be released later this week) and to access the Zoom links for all of the live discussions that will take place July 13th-15th. 

Take a look at the instructions below to create an Edmodo account. 

If you already have an Edmodo teacher account, we will be sending out information later this week on how to join the FlipTech2021 Group and get access to all the presentations and details.

        Welcome to Edmodo!


You can start using Edmodo in your classroom and with colleagues in no time at all! Follow the steps below to create a new Teacher account:
Navigate to the 

Edmodo

 homepage and click Sign Up in the top right corner
Click on Teacher Account
Select your location by using the drop down menu
Enter your email and password then click Create your account      <——–   

This step is HUGE. *DO NOT* use SSO/Google Sign-on! Create your account WITH AN EMAIL!

Check your inbox to verify your email in order to continue setting up your account

After verifying your email address, return back to your 

Edmodo

 sign up page 

Personalize your account's display name by inputting your first and last name.

Navigate to your Profile to add a picture and additional information.
   For those who already have an 

Edmodo

 account, we will provide steps for joining our FlipTech 2021 

Edmodo

 Group at a later date.
   Check out the attached GIF for how to sign up for free to Edmodo:     https://bit.ly/edmodosignupgif 
Don't Forget
#1 Check out our keynote and session topics  – bit.ly/fliptech2021sessions 
#2 Fill out the "Free Attendee Form" so we can email you all of the specifics and give you access to our conference platform provided by Edmodo! – bit.ly/fliptech2021freeattendee
#3 Starting on July 9th, view the awesome pre-conference presentations, videos, podcasts, etc. from our conference presenters to prepare for the live sessions.
#4 The LIVE conference begins with an opening keynote with flipped learning author and pioneer Aaron Sams
… and that kicks off three awesome days of keynotes and sessions that cover all types of topics well beyond flipped learning with folks like Carolina Buitrago, Helaine Marshall, Crystal Kirch, Hassan Wilson, Angela Barnett from #3rdchat, and so many more!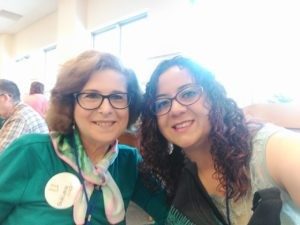 Two opportunities each day
We scheduled this year's event in two blocks each day; each block has a keynote presentation and a set of specialized discussion sessions with our many presenters.  The two blocks happen in the U.S. morning from 9AM Chicago time to noon, and then again in the U.S. evening from 4pm Chicago time until we wrap up with a more informal digital happy hour at 8pm.  The schedule allows much of the world to join at least one of the two conference blocks at a reasonable time locally!  We have a wide variety of presenters, and if last year is any indication, we will have a variety of attendees. Education is in transition around the world as we have all been impacted in different ways throughout the last year. Come hear how others have met the challenges of their experiences and join a rich conversation that is "Looking Forward."
Please plan to join us July 13th-15th as the Flipped Learning Network offers a free online virtual conference bit.ly/fliptech2021freeattendee
The Flipped Learning Network, a non-profit community of educators focused on sharing and supporting ideas and good practice in flipped, blended, and flexible learning environments that reflect the four pillars that help define F-L-I-P. 
We are also a community built on collaboration and sharing. If you would like to share your thoughts, ideas, blogs, vlogs, tweets, toks, papers, questions, or comments with us we would love to hear from you via the comment discussions in our posts, through our contact page (https://flippedlearning.org/contact), or via Twitter (we are @FlippedLearning) or Facebook.
LL, ed.